Blogs
The latest cybersecurity trends, best practices, security vulnerabilities, and more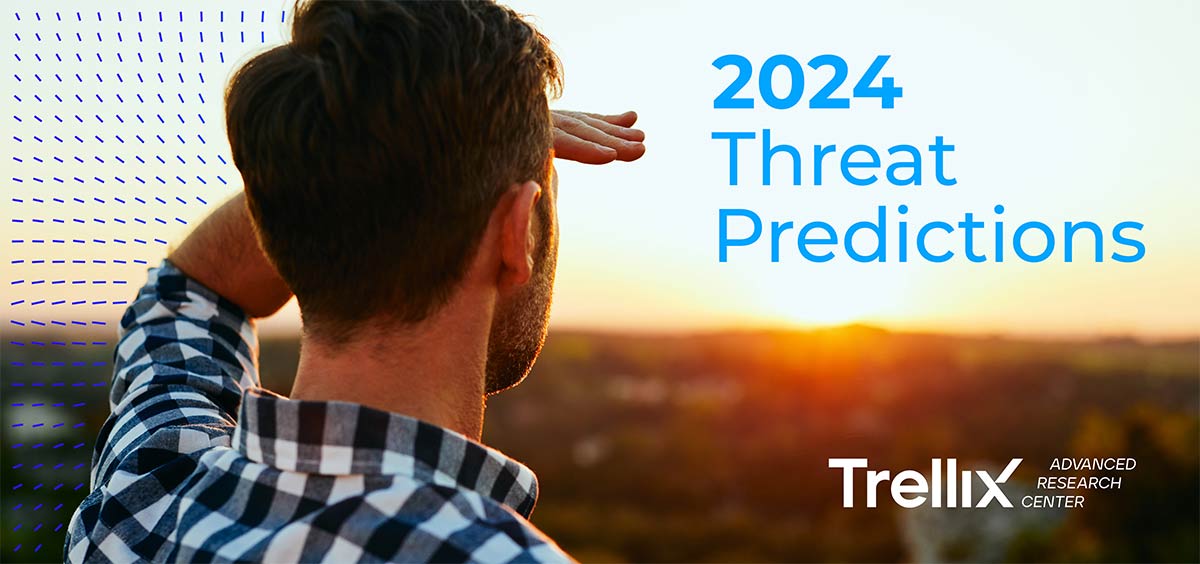 Blogs | Research
By Trellix · October 30, 2023
The cybersecurity experts and threat researchers from the Trellix Advanced Research Center team have compiled their predictions for trends, tactics, and threats organizations should keep top of mind heading into 2024. Read through the forewarnings for the coming year and see what Trellix is keeping a keen eye on moving forward..
Get the latest
We're no strangers to cybersecurity. But we are a new company.
Stay up to date as we evolve.
Zero spam. Unsubscribe at any time.