What We Do
The Trellix Advanced Research Center is the premier partner of security operations teams around the world. Across our research areas, our security analysts and researchers produce actionable real-time intelligence and threat indicators to help customers detect, respond and remediate the latest cybersecurity threats.
Our goal is to identify and illuminate a broad spectrum of threats in today's complex landscape through research in nearly every vertical of threat, including those targeting financial, retail, manufacturing, critical infrastructure medical, industrial controls and many other industries. Our Adversarial & Vulnerability Research Team looks to uncover and understand the latest adversarial activity across the globe along, how it impacts our daily lives and how solve for those threats. Skilled security researchers and analysts uncover and report hardware and software vulnerabilities to improve the security of products and services used globally. We deliver these insights and research ahead of the market and advise organizations around the world. The group behind these efforts are widely sought-after experts, supporting classified investigations, speaking at industry events, and educating influencers across media, academia, analysts and the public sector.
View the Tools & Techniques Library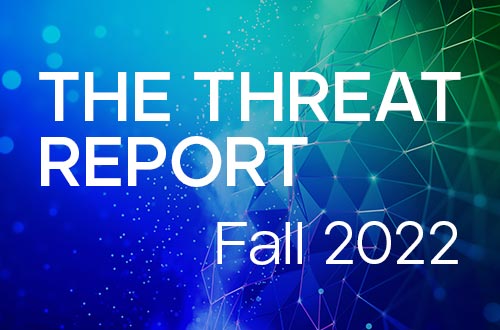 Latest Report
Trellix Advanced Research Center analyzes Q3 2022 threat data on ransomware, nation-states, sectors, vectors, LotL, MITRE ATT&CK techniques, and emails.
The Bug Reports
A light-reading publication featuring the most impactful vulnerabilities every month