Blogs
The latest cybersecurity trends, best practices, security vulnerabilities, and more
Celebrating Pride Month: Embracing Inclusivity in Cybersecurity
By Aaron Juarez · June 20, 2023
Here at Trellix, we thrive on diverse perspectives and experiences. Inclusion of individuals from different backgrounds, regardless of sexual orientation or gender identity, brings fresh ideas, creativity, and flexibility to tackle the everyday security challenges. By promoting diversity at Trellix, we can create a strong workforce, where we are proud of the #SoulfulWork we do. One of Trellix's core values is Open, and with that we launched an internal Pride Voice employee resource group. We are proud to support and celebrate everyone in the LGBTQ+ communities around us, and the Trellix Pride Voice is focused on creating a dedicated space that embraces diversity and celebrates our individuality by connecting with others to support LGBTQ+ equality and nurture understanding.
I am thrilled to have the opportunity to highlight the leadership team behind the Trellix Pride Voice employee resource group and our efforts as part of this community.
Meet Some of the Trellix Pride Voice Leadership Team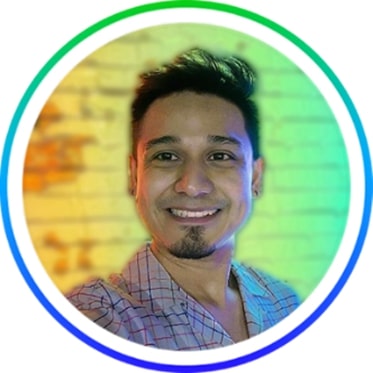 Me! Aaron Juarez (he/him/his), Web Developer/Designer
What I would say to a fellow member of our LGBTQ+ community:
Live a life that you can be proud of your true self and love yourself for who you are.
What Pride Month means to me:

Remembering the first pride parade always brings a smile to my face. It really opened my eyes and made me realize how big the community was and the amount of love and support that there was from all different types of people with such different types of backgrounds! I felt safe, I felt accepted and above all else I felt like I could be myself!
I'd love to shed light on some challenges we face:
In my hometown of Dallas, Texas, the LGBTQ+ community is faced with a surmounting amount of opposition jeopardizing LGBTQ+ rights. The recent influx of anti-LGBTQ+ Legislation in the U.S. fuels discriminatory policies against the community. These issues aren't only found here but are prevalent across various countries and such issues impacts everyone within the LGBTQ+ community. This is why it is important for me and us within the group to do our small part in helping support equality and promote understanding because it takes a whole community to fight for our right to live and love like everyone else!
And now, to introduce my fellow Trellix Pride Voice leaders and their insights!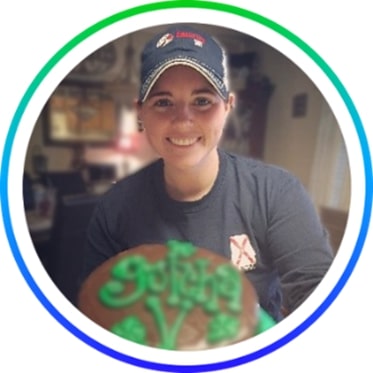 Victoria Redmond (she/her), Professional Services Engagement Manager
What advice or messages of support would you share?
Be open. Stay positive. Choose to be hopeful, joyful, and empowering. Always encourage others.
How are you celebrating Pride Month?
Pride Month now has a whole new meaning for my family and I because as of this year we are celebrating the adoption of my son! It was finalized earlier this month, fittingly, and my wife and I cannot think of a better way to kickoff Pride Month than with the celebration of growing our family.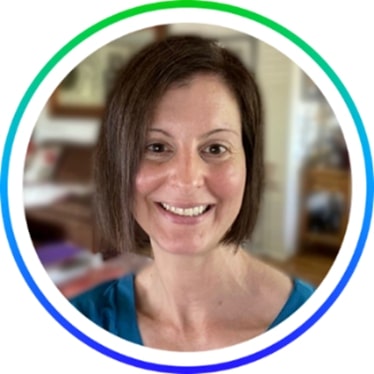 Mary Wheelwright (she/her), Senior Director, Business Operations
What advice or messages of support do you have for LGBTQ+ individuals?
You are not alone; allies are everywhere! And as an ally, I am here to learn, listen, and support. Always.
What does Pride Month mean to you personally?
Pride Month to me means community and acknowledgement, especially for LGBTQ+ youth. As an unapologetically supportive mother of an LGBTQ+ son, it matters that he is aware that there is a larger community that will support him, embrace him, and instill in him hope and confidence for the future.
As we celebrate Pride Month and beyond, let's all continuously strive for a more inclusive environment, where everyone feels recognized, respected, and empowered to make a difference and be who they are.
Happy Pride!
The latest from our newsroom
Blogs
| Perspectives
By Brian B. Brown · October 16, 2023
Get a recap of key learnings from the Ransomware Detection and Response Virtual Summit and learn to protect your organization against ransomware attacks.
Blogs
| XDR
By Nico Devoti · October 9, 2023
Trellix SIA Business Development lead explains the evolution of Trellix Security Innovation Alliance (SIA) partner program, its unique benefits, and why this should be top of mind for customers.
Blogs
| Research
By Alexandre Mundo, Max Kersten, and Leandro Velasco · October 9, 2023
New ransomware attacks occur daily, including Rhysida ransomware. This blog aims to improve defenders' security with insights and detection rules.
Get the latest
We're no strangers to cybersecurity. But we are a new company.
Stay up to date as we evolve.
Zero spam. Unsubscribe at any time.