Beyond Clubhouse: Vulnerable Agora SDKs Still in Widespread Use
Steve Povolny · FEB 18, 2021
On February 17th, 2021, McAfee disclosed findings based on a 10-month long disclosure process with major video conferencing vendor Agora, Inc. As we disclosed the findings to Agora in April 2020, this lengthy disclosure timeline represents a nonstandard process for McAfee but was a joint agreement with the vendor to allow sufficient time for the development and release of a secure SDK. The release of the SDK mitigating the vulnerability took place on December 17th, 2020. Given the implications of snooping and spying on video and audio calls, we felt it was important to provide Agora the extended disclosure time. The affected users of Agora include popular voice and video messaging apps, with one notable application being the popular new iOS app known as Clubhouse.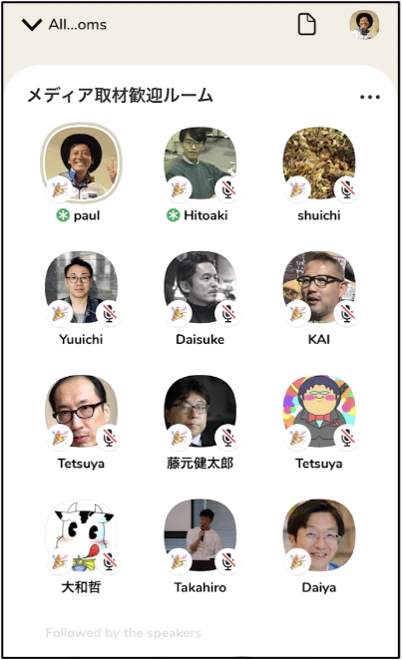 Clubhouse Application Screenshot
Clubhouse has made headlines recently as one of the newest players in the social networking sphere, rising in popularity after a series of high-profile users including Elon Musk, Kanye West and influencers in various geographies posted about the platform. Released in April of 2020, Clubhouse quickly carved out a niche in Chinese social media as the platform to discuss sensitive social and political topics – perhaps aided by its invite-only approach to membership – and the spotlight shined on it by these key players further propelled it into viral status early this year. Perhaps unsurprisingly, the application was blocked for use in China on February 8th, 2021.
Last week, Stanford Internet Observatory (SIO) released research regarding the popular Clubhouse app's use of Agora real-time engagement software and suggested that Agora could have provided the Chinese government access to Clubhouse user information and communications. While the details of Stanford's disclosure focus on the audio SDK compared to our work on the video SDK, the functionality and flaw are similar to our recent disclosure, CVE-2020-25605. This includes the plaintext transmission of app ID, channel ID and token – credentials necessary to join either audio or video calls. We can confirm that Clubhouse updated to the most recent version of the Agora SDK on February 16th – just a day prior to our public disclosure.
Despite the recent noise surrounding Clubhouse, the reality is that this application is just one of many applications that leverage the Agora SDK. Among others, we investigated the social apps eHarmony, Skout, and MeetMe, along with several widely-used healthcare apps, some of which have a significantly larger user base. For example, MeetGroup (comprised of several apps) reported approximately 18 million monthly users compared to Clubhouse, which had approximately 600k total users as of December 2020.
We felt it was important to highlight these data points and are continuing to investigate these applications as well as monitor any potential instances of malicious actors exploiting this vulnerability. Given that Agora has released an updated SDK that fixes the call setup issues, vulnerable applications should have already switched to the secure calling SDK, thus protecting the sensitive audio and video call data as many claim to do. With that in mind, we decided to check back in with some of the Agora-based apps we previously investigated to confirm whether they had updated to the patched version. We were surprised to see many, as of February 18, 2020, still had not:
| | | | | |
| --- | --- | --- | --- | --- |
| App Name | Installs | App Version | App Version Date | Updated Agora SDK |
| MeetMe | 50,000,000+ | 14.24.4.2910 | 2/9/2021 | Yes |
| LOVOO | 50,000,000+ | 93.0 | 2/15/2021 | No |
| Plenty of Fish | 50,000,000+ | 4.36.0.1500755 | 2/5/2021 | No |
| SKOUT | 50,000,000+ | 6.32.0 | 2/3/2021 | Yes |
| Tagged | 10,000,000+ | 9.32.0 | 12/29/2020 | No |
| GROWLr | 1,000,000+ | 16.1.1 | 2/11/2021 | No |
| eharmony | 5,000,000+ | 8.16.2 | 2/5/2021 | Yes |
| Clubhouse | 2,000,000+ | 0.1.2.8 | 2/16/2021 | Yes |
| Practo | 5,000,000+ | 4.93 | 1/26/2021 | No |
With the context around censorship and basic privacy concerns, it will be interesting to see if these and many other apps using the vulnerable SDK update quickly, or even ever, and what kind of lasting effects these types of findings have on users' trust and confidence in social media platforms.
For more on McAfee ATR's research into the Agora SDK, please see our technical research blog.
For information on how users can protect themselves when using such apps, please see our consumer safety tips blog.
Get the latest
We're no strangers to cybersecurity. But we are a new company.
Stay up to date as we evolve.
Zero spam. Unsubscribe at any time.