Kickin' It Up at Trellix: We're Having Fun
By Michael Alicea · August 2, 2022
At Trellix, we are passionate about our work. We are excited about our future as the leader in XDR. And we believe work should be fun, as often as practically possible. The term is actually one of our values.
Who doesn't need a free Tesla?
Trellix is making a splash and our people are at the forefront of our momentum. In February of this year, we launched the Trellix Pitch Perfect Contest – and invited our Go-To-Market teams to submit their pitch to showcase our Trellix story and mission. The turn-out was great: 750 of our colleagues worldwide submitted pitches. Each pitch had to explain (1) what we do, (2) how we do it, and (3) why we do it. Here's what the winning application said. Just kidding. Too long to put it here. I won't do that to you. But I'll tell you what: we gave the winner a Tesla!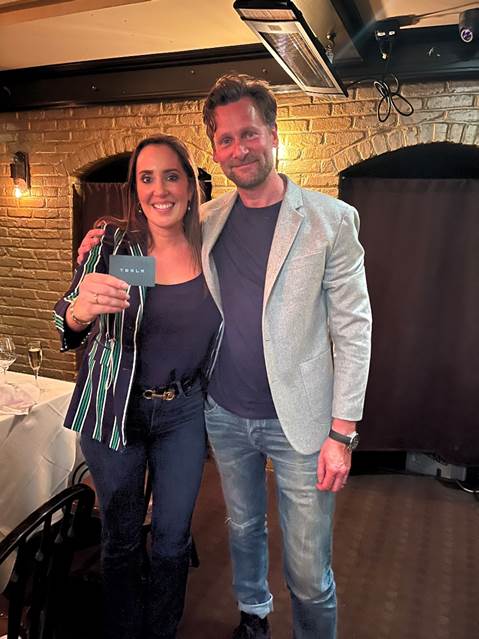 Figure 1: Pitch Perfect Winner, Nicole Chovan and Trellix CRO, Adam Philpott
When's the last time you were in Hawaii?
Some of us just got back. We celebrated our sales team's success and gave our top salespeople a vacation for them and a guest to the Four Seasons Ko Olina in Oahu, Hawaii.
Colleagues from around the world mingled and focused on having fun. Stuff like surf lessons, swimming with dolphins and golfing. We had wonderful dinners, as well as some Mai Tais, and learned a lot about each other. It is a sales trip, after all, so we also hosted a friendly competition to raise money for the local Girls Who Code chapter, who showed us some of the projects they have been working on.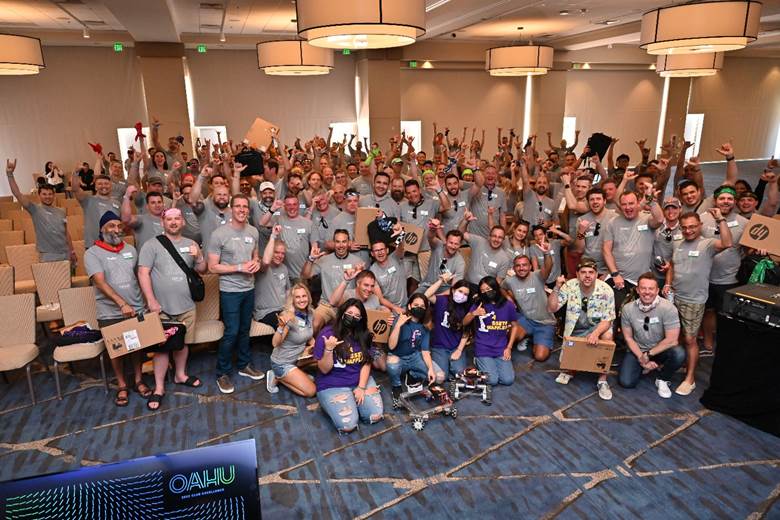 Figure 2: Trellix employees having fun!
Have you ever designed a t-shirt that won a contest?
We asked our employees for help in designing some Trellix gear that are available in our Team Trellix store. They certainly delivered! More than 200 employees submitted designs and more than 600 employees voted. After narrowing the designs down to 10 finalists, our company voted and we chose five winners who each received a Tesla. Well, no. Not really. But they received $500 and three t-shirts with their design!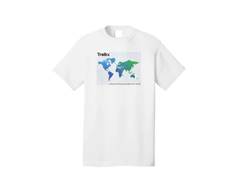 Figure 3: Winning t-shirt designs
We popped the "Cork" in Ireland
We are grateful to start reopening our offices worldwide and be with our colleagues in person once again. We marked the occasion by opening a new office in Cork, Ireland! Cork hosts our second largest office with 300 #TeamTrellix employees. The office has spaces for customer meetings, team building activities, air hockey tournaments and more. During the next four months, we're excited to continue opening more offices, including new offices in Bangalore, India; San Jose, California; and Plano, Texas. We need to keep raising the bar. I've been voting for the aerial trapeze but others are big on the three-story-high, in-house mudslide. That's not true. But I like the visuals.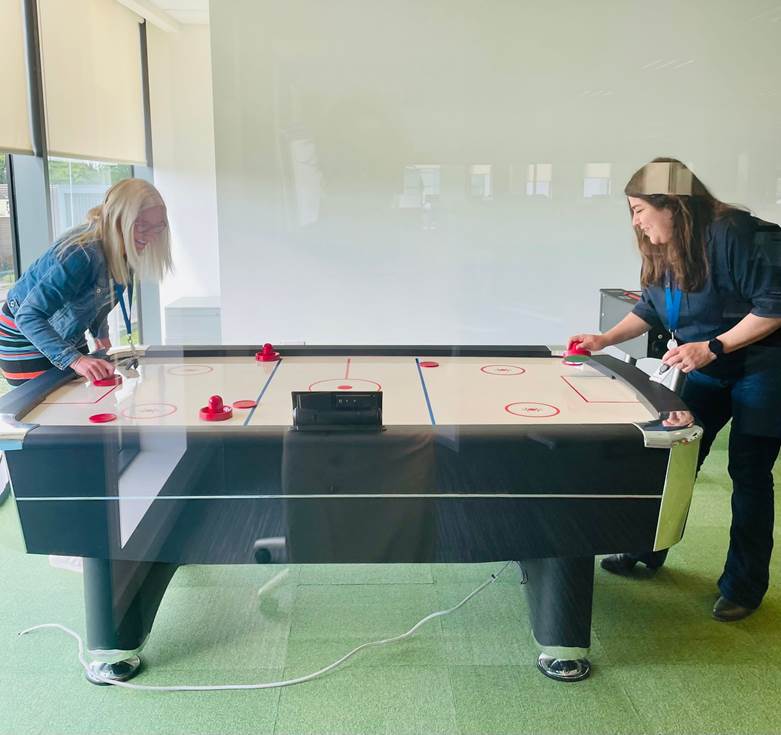 Figure 4: Employees enjoying a game of air hockey at the Cork office.
The latest from our newsroom
Blogs
| Perspectives
By Brian B. Brown · October 16, 2023
Get a recap of key learnings from the Ransomware Detection and Response Virtual Summit and learn to protect your organization against ransomware attacks.
Blogs
| XDR
By Nico Devoti · October 9, 2023
Trellix SIA Business Development lead explains the evolution of Trellix Security Innovation Alliance (SIA) partner program, its unique benefits, and why this should be top of mind for customers.
Blogs
| Research
By Alexandre Mundo, Max Kersten, and Leandro Velasco · October 9, 2023
New ransomware attacks occur daily, including Rhysida ransomware. This blog aims to improve defenders' security with insights and detection rules.
Get the latest
We're no strangers to cybersecurity. But we are a new company.
Stay up to date as we evolve.
Zero spam. Unsubscribe at any time.